Posted by
admin
on Oct 2nd, 2011 in
featured article
|
42 comments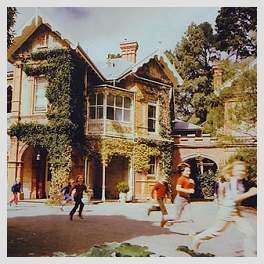 When Marbury School opened in 1971, the policies of the school, were sensational. The media at the time seized on the priciples of 'no punishment' and 'voluntary lessons', as likely to lead to anarchy, and presumably the ruin of the attending students.
Within a few years, the differences between Marbury and the State Education Department system would start to become less pronounced, but at the time of the School's opening, the contrast was stark.
The school became a 'lightning-rod' for the latent hostilities between the the old-guard on the one hand and a more free thinking, non-punitive philosophy toward education and child rearing on the other.
This tension between traditional thinking about schooling and the progressive education movement are clearly evident in the attitudes expressed by the reporter in this 1971 ABC television interview (below) with one of the founders of the School, Margaret Langley, (then Mrs. Margaret Edhouse). She deals with the skeptical reporter's question about a five year old girl greeting her with "Hello Bum Bum" confidently. Looking back now, it is easy to see the reporter as staid and conservative, but his comments and questions reflected the prevailing attitude of the status quo at the time.

Marbury was a harbinger of social change
At the time, corporal punishment in Australian schools was quite widespread and although it took until the late 1980s and early 1990′s for most Australian States to repeal provisions that allowed for corporal punishment in schools (i.e. the Education (Amendment) Act 1991 S.A.), [1]
a general transformation of societal attitudes to punishment was well underway by the mid 1970s. Although Marbury School moved toward a more conventional curriculum with mandatory lessons, it maintained a strong commitment to a humanistic, non-punitive policy with regard to child handling.
Marbury's initial enunciation of its set of progressive principles had raised the bar very high as a kind of moral thought leader in the local education landscape. The School's subsequent membership of the Association of Independent Schools of South Australia, also served to increase understanding and extend an inter-school influence to the more conservative traditional private schools like St. Peter's College, where Margaret Langley developed a close professional relationship with then Headmaster Dr Tony Shinkfield.
The roots of Progressivism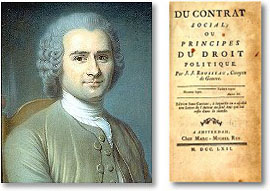 The philosophy of 'Progressive Education' is recognised now, to have had its roots in the writings of philosophers like Rousseau, who's 1750 essay 'Discours sur les sciences et les arts' contended that: "…humans are by nature good – and it is society's institutions that corrupt them" and in his two books published in 1762 'The Social Contract' and 'Émile', where Rousseau divides human development into five stages: Infancy (birth to 2 yrs),The age of nature (2-12), Pre-adolescence (12-15), Puberty (15-20) & Adulthood (20-25).[2]

Early Progressive Schools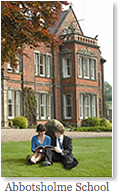 The inception of progressivism in Schooling can be traced to Dr. Cecil Reddie, who was, "educated in Göttingen, Ger., where he was greatly impressed by the progressive educational theories being applied there. In 1883 he joined the radical Fellowship of the New Life in England and decided to establish a school for boys based on socialist principles." [3]
In 1889 he founded the Abbotsholme School in Derbyshire. The school, which continues to this day, states that Cecil Reddie: "…wrote down his aims for the school; not about academic success or being top at rugby or cricket but about how we should learn to love, and work cooperatively with, our fellow human beings; about compassion, unselfishness and service to others." and records Dr. Reddie's educational philosophy thus:
"Central to Reddie's radical thinking was a shift away from the rigid conformity of the traditional public school towards spontaneity, leadership and compassion for others, based on co-operation rather than competition, a friendly, supportive relationship between staff and pupils, and a whole-hearted respect for the environment."[4]

Marbury's Direct Influences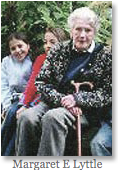 The Marbury founders were strongly influenced by two progressive schools, Melbourne's Prehsil School, founded in 1931 by Margaret J R Lyttle and continued by her niece Margaret E Lyttle in 1944, and A.S. Neill's Summerhill in Suffolk, England, founded in 1921. (Some of the core-group of Marbury founders had personal experience as previous parents at Preshil so the culture and policies of Preshil were quite familiar to them) These two progressive schools symbolised a kind of polarity in the progressive education spectrum, between which Marbury struggled at first to position itself. As the 2006 ABC Radio National program 'Hindsight' opined, "Summerhill represents what the British writer Robert Skidelsky calls the 'extreme libertarian wing' of progressive education." [5]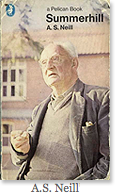 At Summerhill, controversially, lessons had always been voluntary, and this was the approach followed by Marbury in its first days. However, after only a few months, this policy was found to be unworkable and Marbury reverted to the more structured approach of Preshil, where classes were compulsory, but freedom of expression was encouraged. Over time, the school's philosophy came to be encapsulated by the phrase "Freedom without License", to reassure parents and the community that Marbury would uphold acceptable moral and behavioural standards. However, ironically, this phrase was in fact taken directly from the internationally renowned social psychologist and philosopher Erich Fromm's introduction to A.S. Neil's book Summerhill, published in 1960.
"Even though no school like Summerhill exists in the United States today, any parent can profit by reading this book. These chapters will challenge him to rethink his own approach to his child. He will find that Neill's way of handling children is quite different from what most people sneeringly brush aside as "permissive." Neill's insistence on a certain balance in the child-parent relationship–freedom without license–is the kind of thinking that can radically change home attitudes." – Erich Fromm [6]

Marbury's Founders
Marbury was conceived as an incorporated non-profit association with a Board of Governors, who declared at the school's outset that it was a "co-educational, non-sectarian, independent, non-competitive, non-authoritarian school." However, even before the opening of the school in February 1971, there had been major ructions between the founding group of Adelaide intellectuals who conceived and promulgated the venture.
1 | 2 | 3 | 4 | 5
[1] http://www.aifs.gov.au/nch/pubs/sheets/rs19/rs19.html
[2] http://www.infed.org/thinkers/et-rous.htm
[3] http://www.britannica.com/EBchecked/topic/494634/Cecil-Reddie
[4] http://www.abbotsholme.com/background/history.asp
[5] http://www.abc.net.au/rn/hindsight/stories/2006/1674657.htm
[6] http://www.nospank.net/fromm.htm

[This article is still being written, please return soon to read: part #2, and take part in the discussion]