Lost Wonders: The Cathedral Of Erotic Misery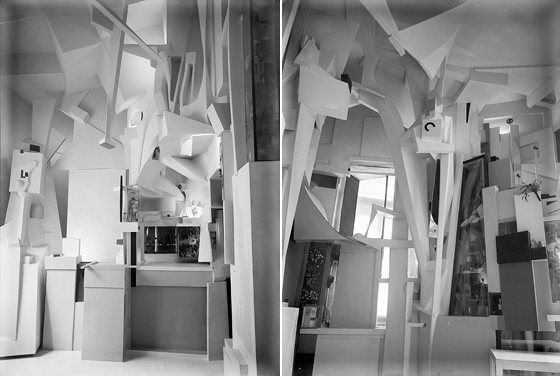 Merzbau in 1933, photographed by Wilhelm Redemann (via merzbarn.net)
All that's left of an immersive, always changing installation that filled the home of German artist Kurt Schwitters are a few photographs and some letters, but the memory of it has heavily influenced the installation art that came after.
Started in 1923 and originally called the Cathedral of Erotic Misery, the installation in eight rooms of his Hanover home was renamed the Merzbau after Schwitters was labeled a degenerate by the National Socialist government in Germany. (The "merz" was a word the Dadaist Schwitters imagined to describe his work.) It would regularly morph and change in a huge collage, similar to the two-dimensional collages Schwitters made from scraps of paper and other debris to show that, post World War I, there was a beauty able to be pulled from destruction (many of these are now on display in prominent art museums like MoMA. )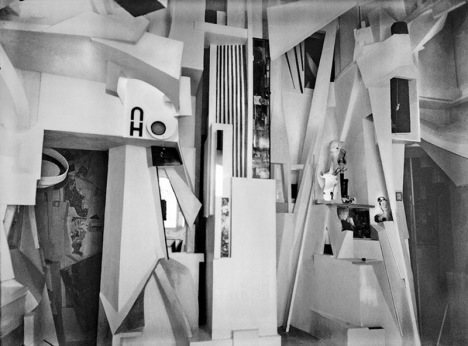 Merzbau in 1933, photographed by Wilhelm Redemann (via MoMA)
The Merzbau's remains are currently collected in the Gallery of Lost Art, an online exhibition on view through July 1, which has digital "tables" dedicated to art that was been destroyed or vanished in some way. Schwitters' work was included in the infamous 1937 Degenerate Art Exhibition, the brainchild of Adolf Ziegler and Joseph Goebbels to show the depravity of modern art. That same year, Schwitters fled the growing Nazi unrest in Germany for Oslo, Norway, and left the Merzbau behind. It was totally destroyed during a British bombing in October of 1943.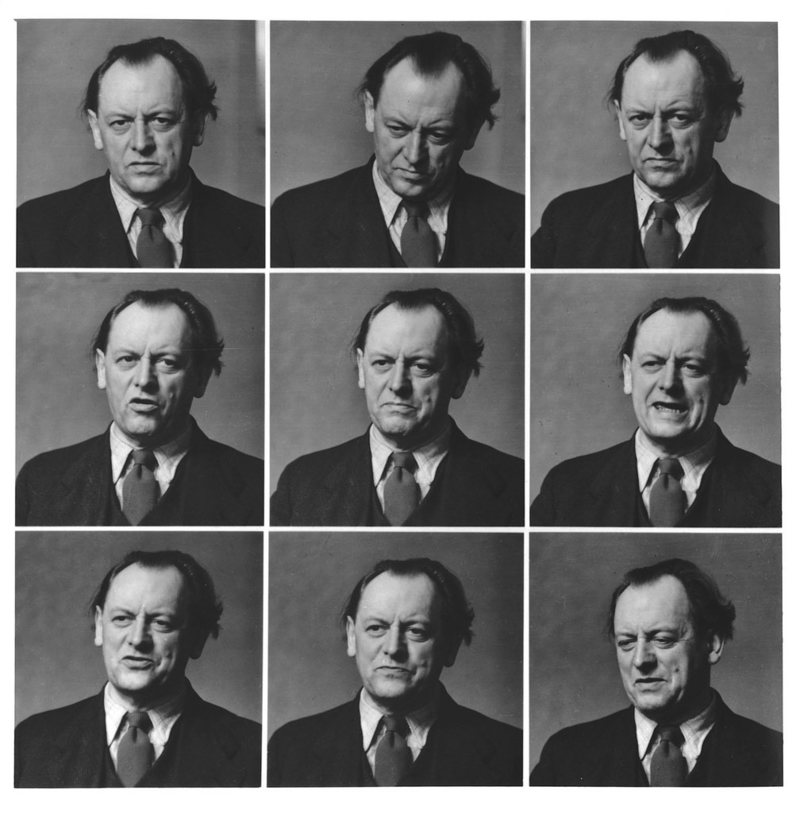 Photographs of Kurt Schwitters in London, 1944 (via Cea.)
In the early 1980s, stage designer Peter Bissegger reconstructed part of Merzbau with the artist's son Ernst Schwitters, which is on permament display in the Sprengel Museum Hannover. While Schwitters tried to recreate the Merzbau in Norway in an island hut, and later in England with the "Merzbarn" (the remains of which still stand), nothing ever achieved the level of the Merzbau. He passed away in 1948 and was buried in an unmarked grave, with his remains later finally returning to Hanover to be buried under a recreation of one of his sculptures.
---
Lost Wonders are our explorations into the world's missing marvels, lost landscapes, and places we wish we could have seen. Check out all the vanished splendor here >